Camelephant 🐪🐘
"Pink Elephants on Parade" is a hallucinatory 28-second song sequence from the 1941 Walt Disney classic film Dumbo during which elephants sing, dance and at one point, morph into camels.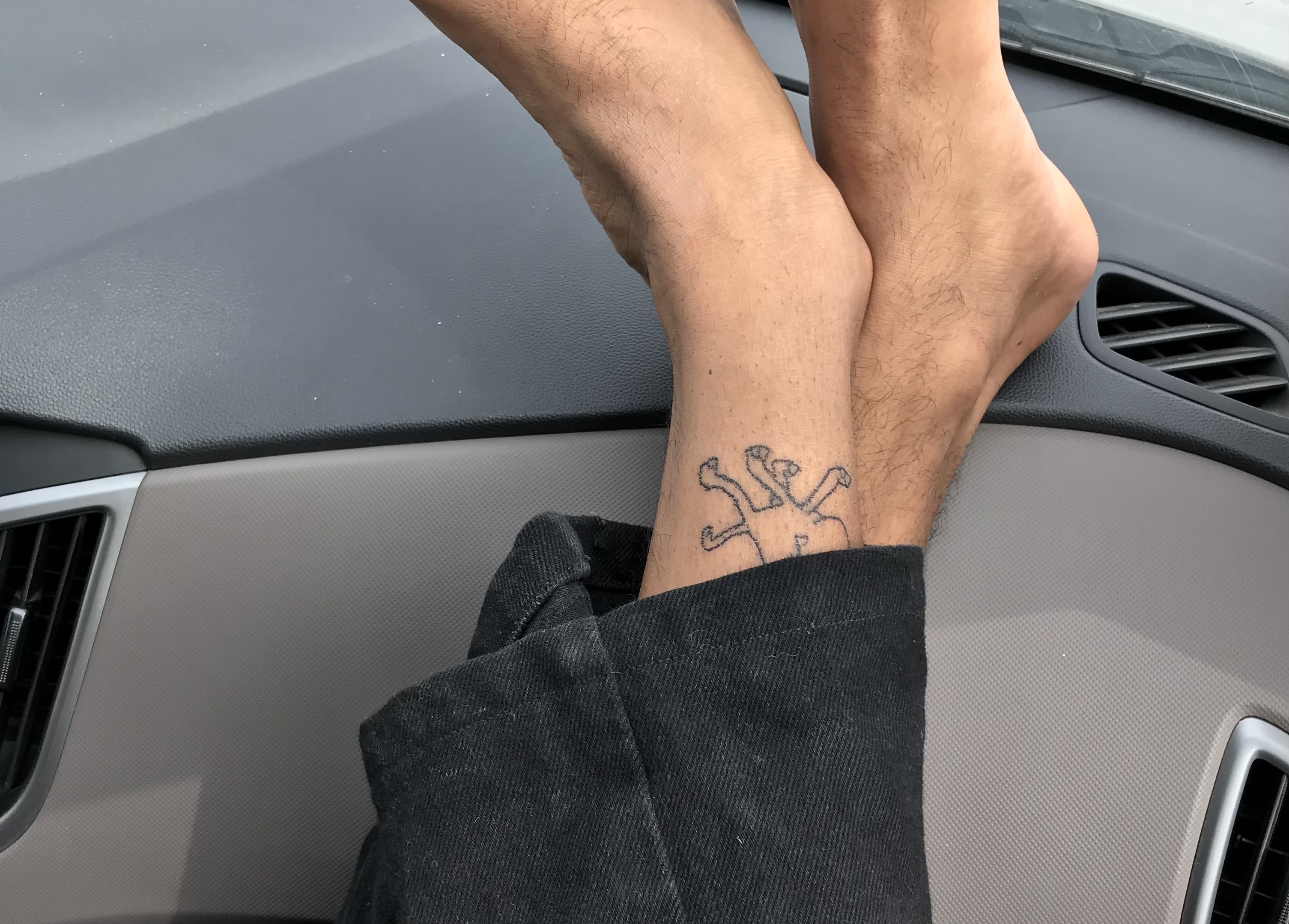 Camelephant (working title), explores this moment of exact convergence by attempting to slow down and imagines fictional representations of individuals carrying attributes of duality within the gulf.
The project features two characters—a hybrid camel-elephant and a pigeon-falcon. The project explores the dynamics of deep-rooted assimilation within communities of non-Arab origin in the Gulf through the shapeshifting of tongues, the manipulation of movement, and perceptions of class and its illusions in society.
ongoing, mixed mediums
School 👨‍🎓
School is a series which takes opportunities on informal education structures as a form of education building for an artist who isnt formally educated in art.
The angst of what it means to produce 'real artwork', led me to participate in a guided art course, where I created the piece
2-hour painting workshop
(2019) in an effort to negotiate my skills with an instructor. The result is an unfinished painting which critiques our relationship with art education, materiality and the value of labor.
By the end of the workshop a
2-hour drawing of receipt from 2-hour painting workshop
was produced as a subtle nudge to the instructor who critiqued my drawing capablities..
ongoing, 2 hour arcylic painting workshop, acrylic on canvas, mixed media on paper, Valetines commentary (painting of Farah Al Qassimi's
image
)