Agua Viva 🏊‍♂️




I draw from real-life episodes of missed communication: or more precisely an understanding of the systems that combine to form communication. In Agua Viva I took my encounter with a jellyfish and investigated the creature's circulation to the sea I faced.

When you translate Agua Viva from Spanish, it translates to "Living water" or even "Water life" but in Portuguese, Agua Viva translates to "Jellyfish"

8m 30seconds, installation


Commissioned by Abu Dhabi Art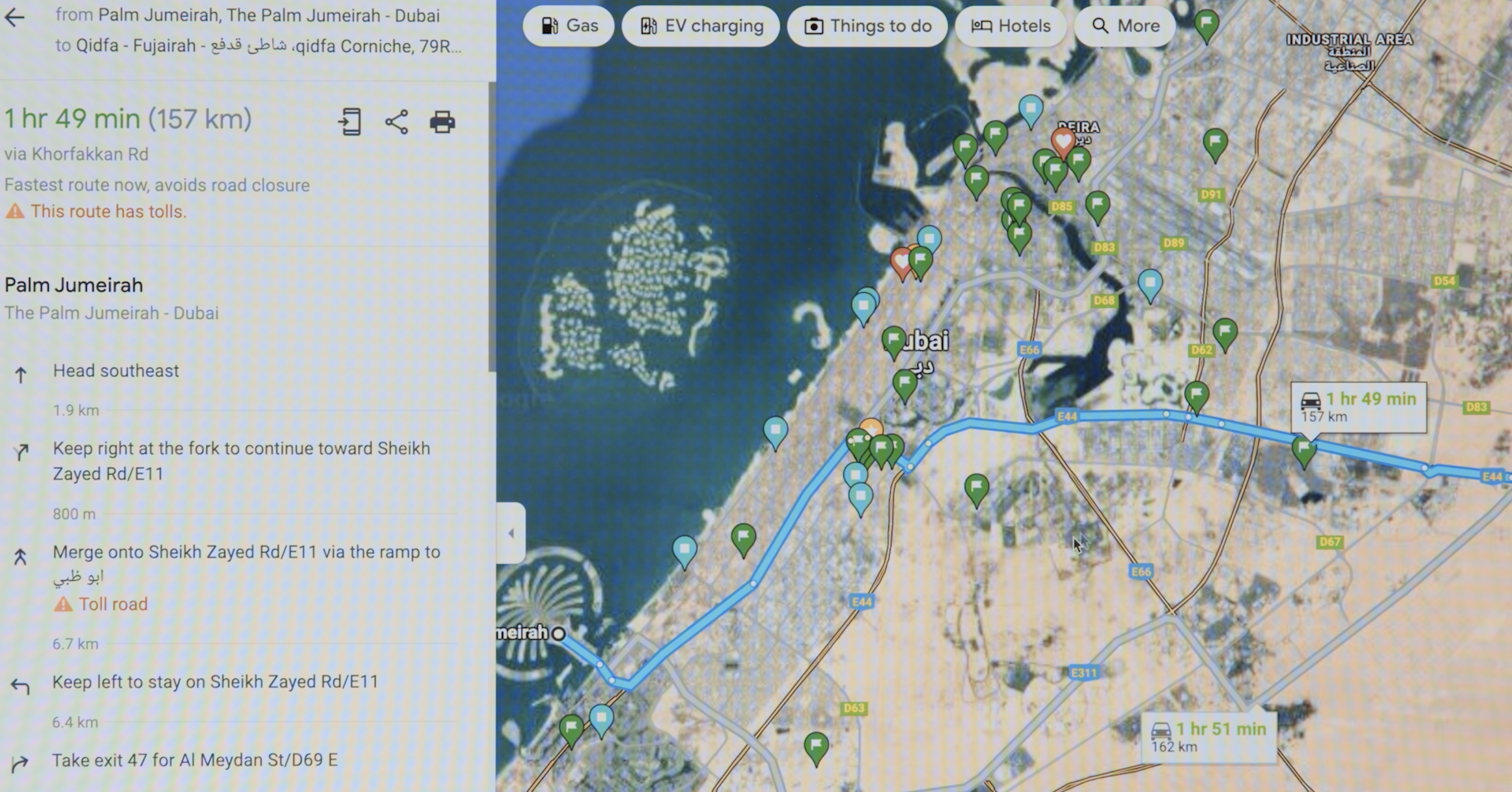 "Thank you" 👮‍♂️🅿️


"Thank you" is a diptych featuring two letters.

One letter is from my building security guard, who couldn't have a word with me but instead decides to eloquently transcribe a warning for my bad parking
behaviour.

Fascinated by his handwriting I hold the paper precious and found myself struggling to replicate his intricate A's.

The papers are hand-drawn, hand-torn, carbon paper pressings of mine and his words. From a beautiful colloquial english to a doctors handwriting english. Neither notes reach their destination but instead float on this blue notice board in reference to 17th century painters who used blue to depict, distance.




A distance between me and this security guard.

Notice boards, museum glass, mixed media on paper, security guard, incorrect parking, found paper



Cats 🐈‍⬛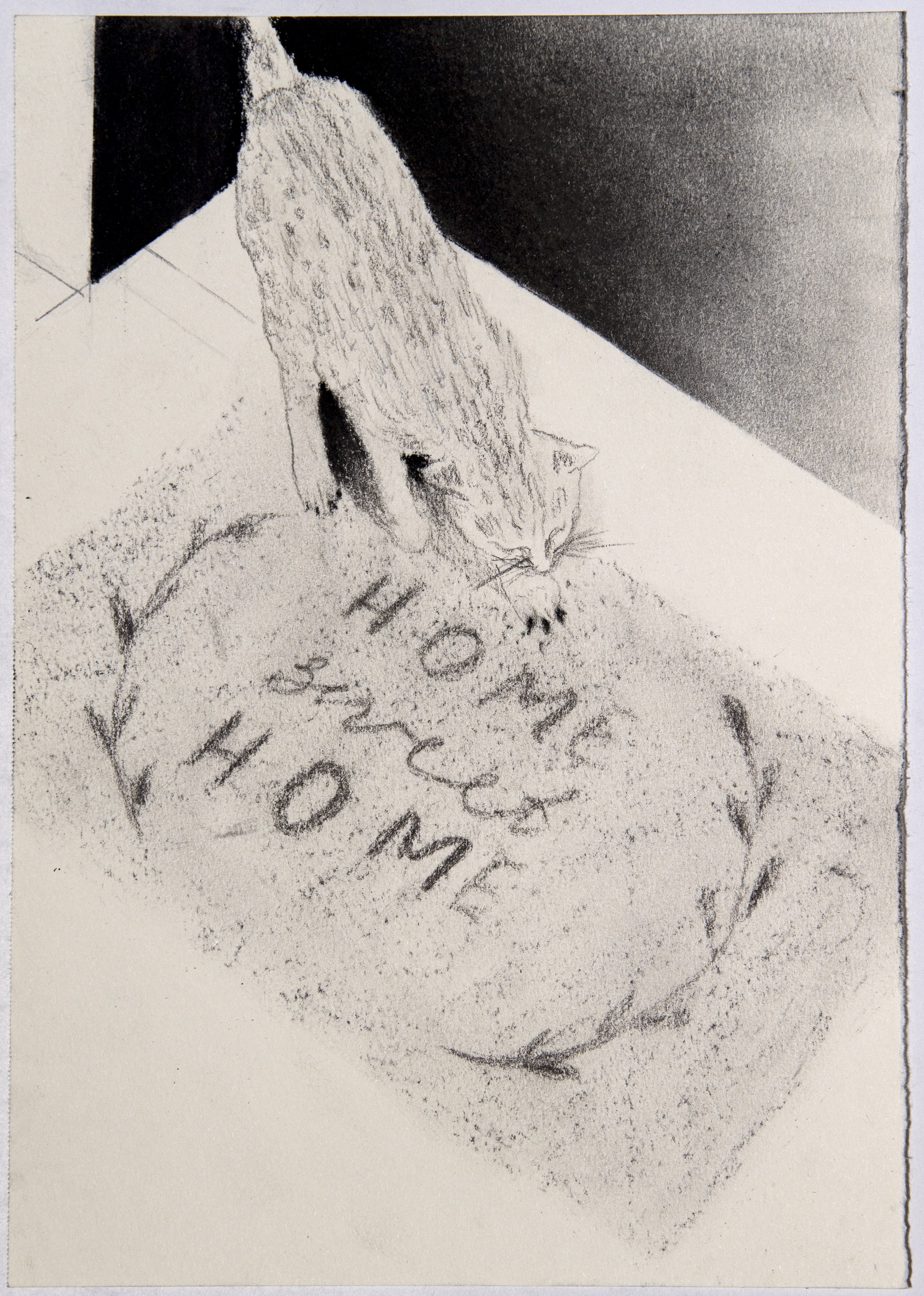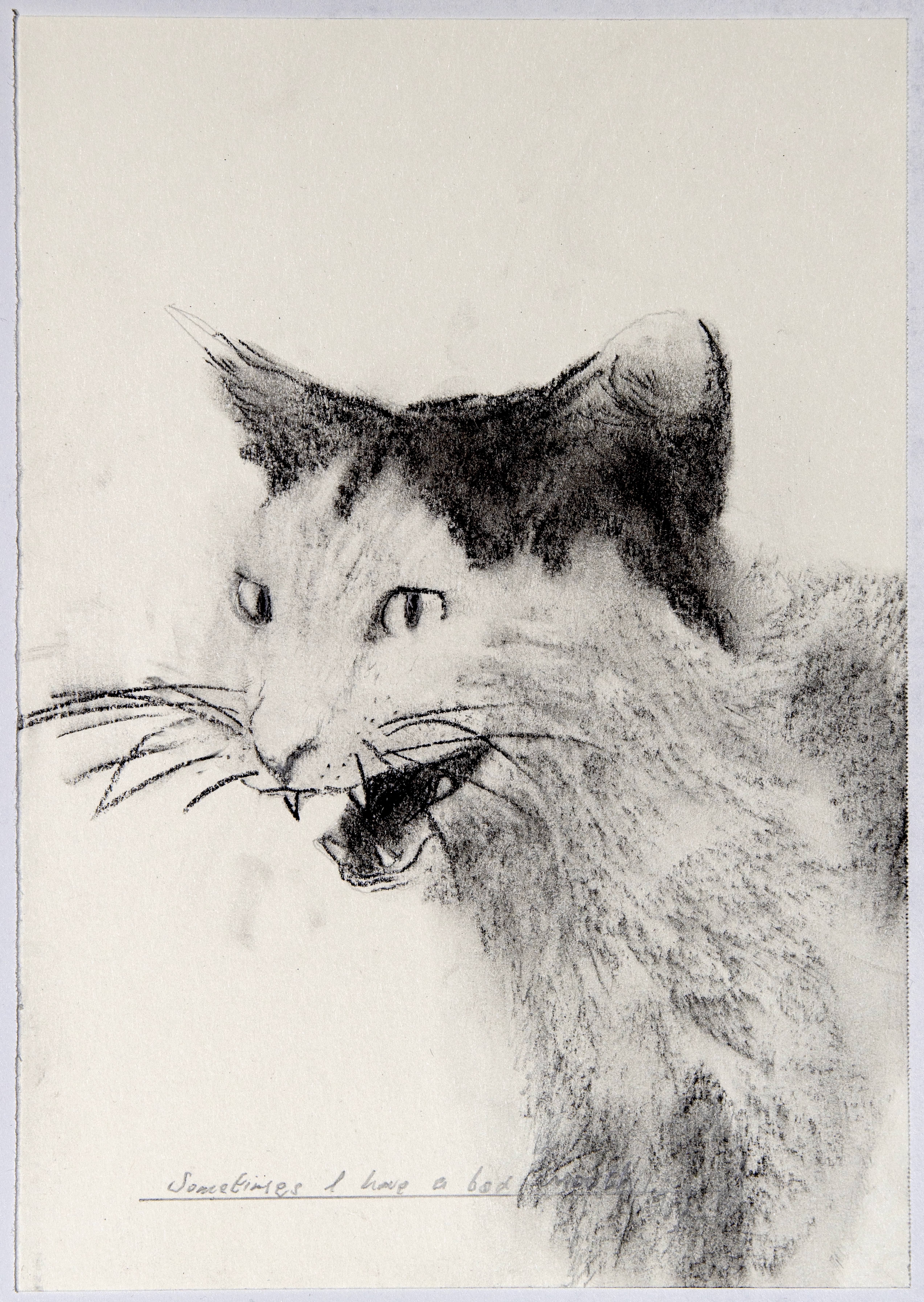 Cats is an on going series of portraitures of street cats I encounter within my daily commute.

I see street cats as fellow flauners, there is a state of precariousness, seeking of unconditionality and loneliness that evokes every-time I interact with them. The drawing is worked off an image from our encounter and paired with text.

This is also a self portrait, multiple faces, different locations, all seeking the same thing.

Graphite on paper



During work hours 🏢👨‍💼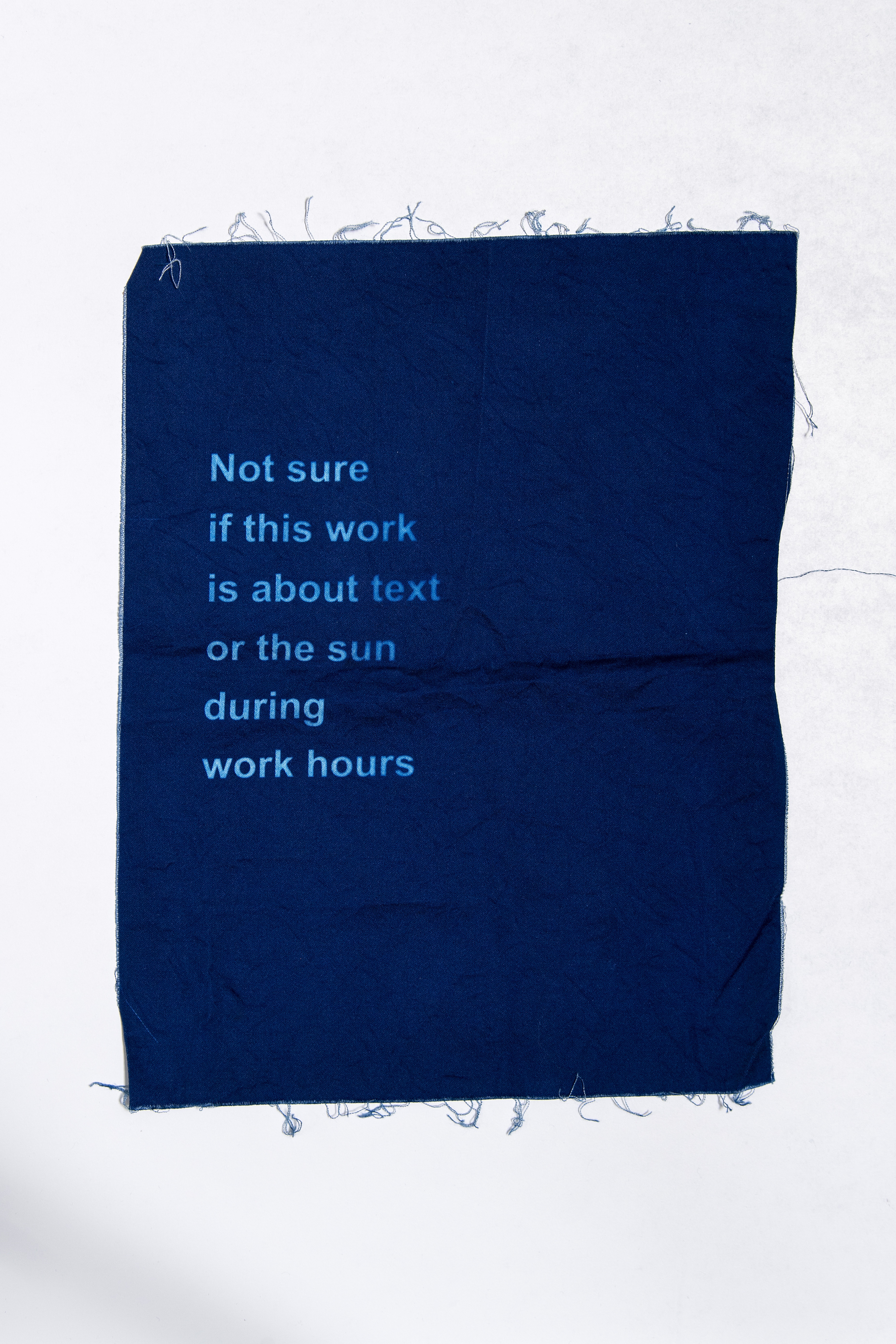 I am now employed full-time, and I also was promised a solo, and now I am expected to work twice. If eight hours of my day is now compromised, I must devise a formula to produce 'work' during work hours. Something easy, something thoughtful.

I can't draw. That takes too long and requires space.

I've been working on a lot of texts at work. I decided I'll write texts for the show. I also found these cyanotype fabrics at the art supply store.

Thats it. During my lunch break, I clock in, open the office computer, type a text, print it using the office printer, and expose it to the sun.

100 Cyanotype treated textiles, transparent film, office computer, office printer, sun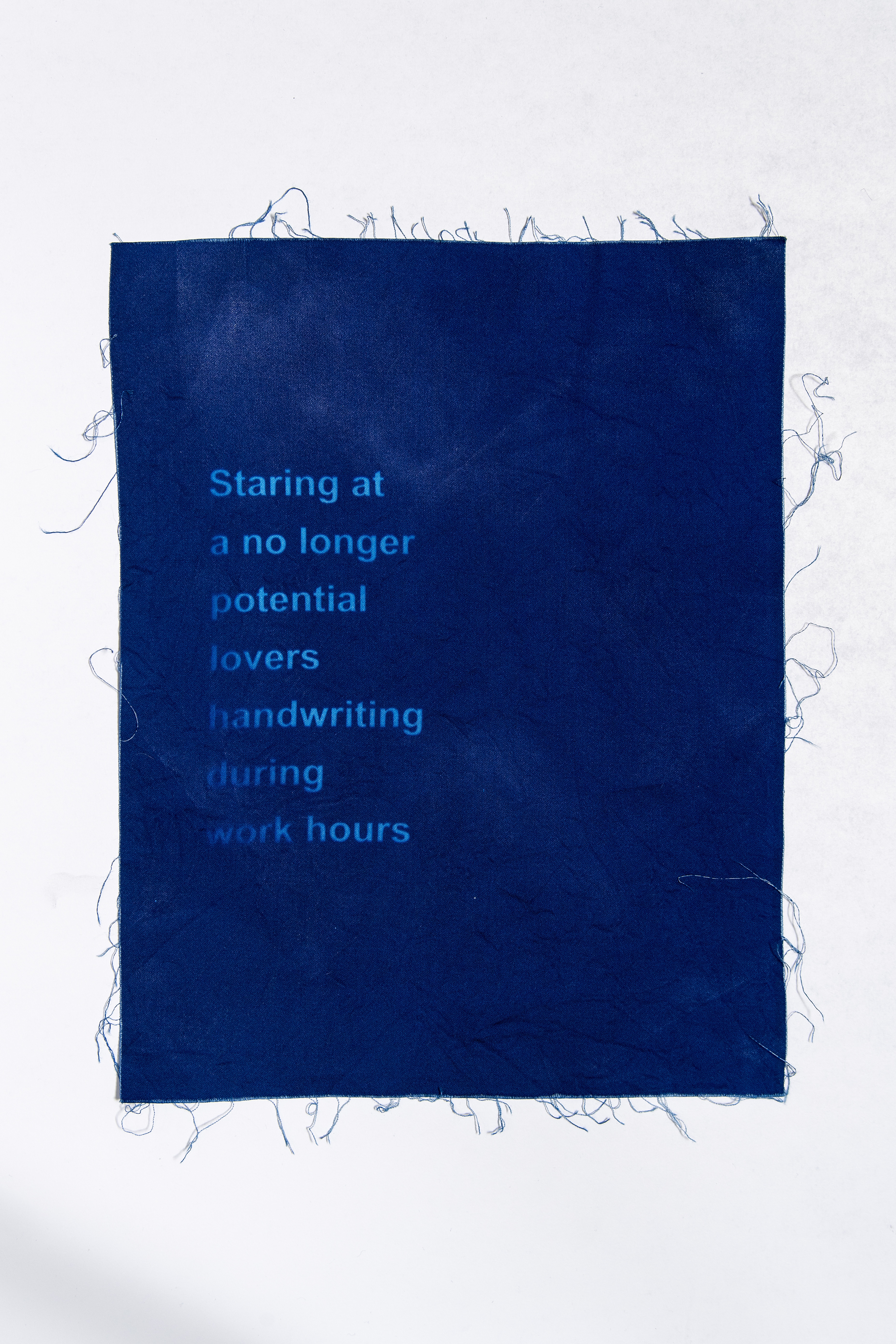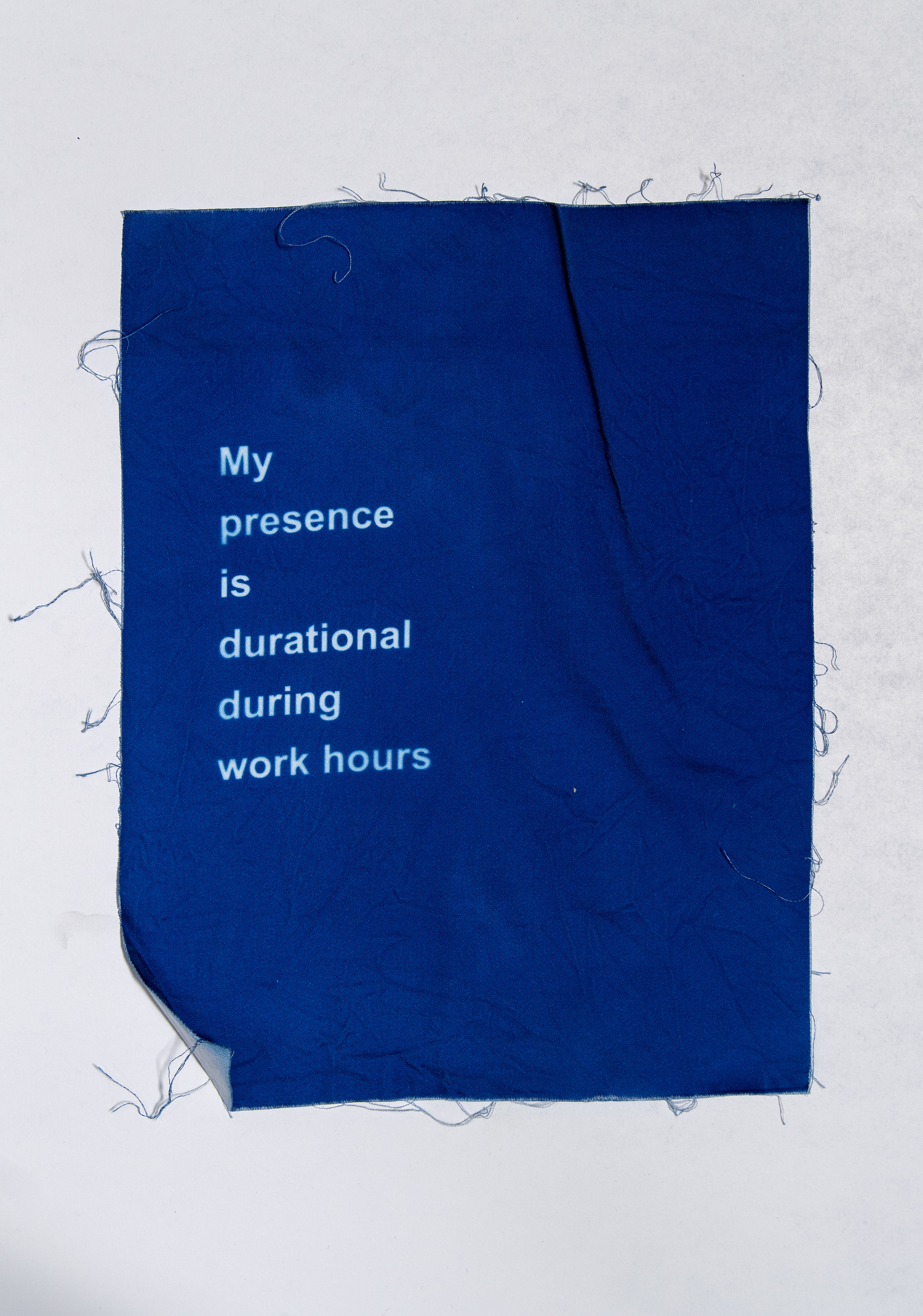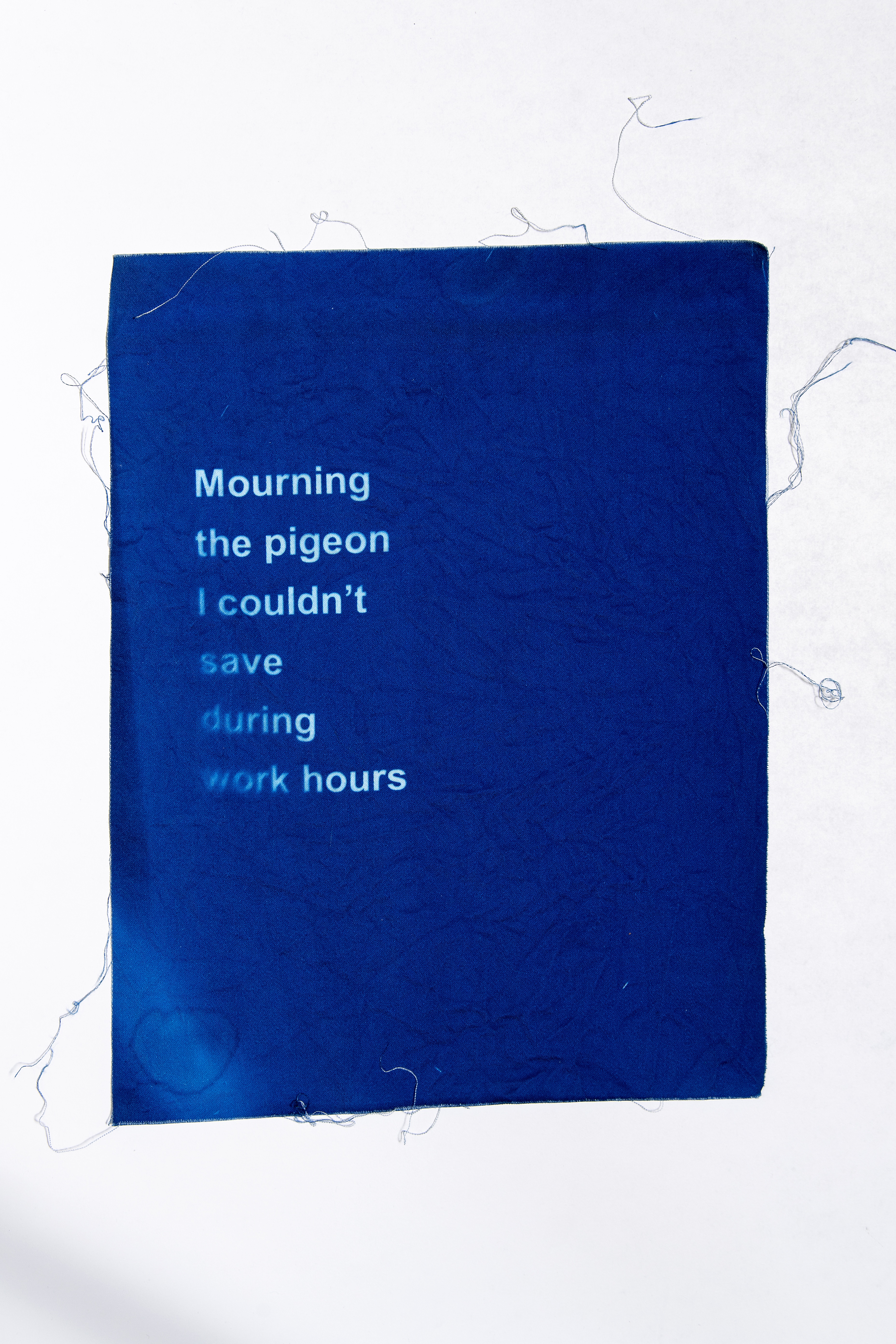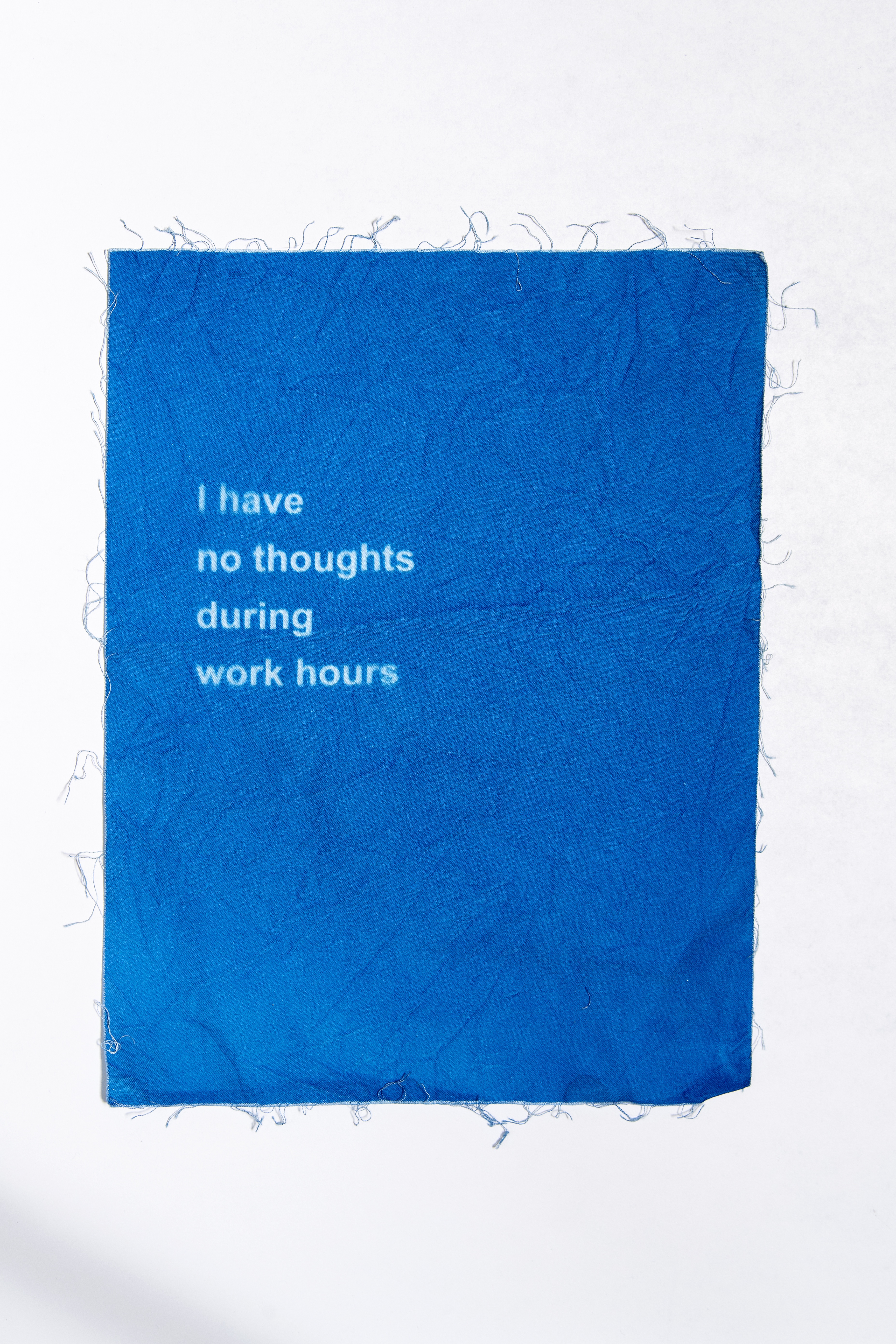 Flixbus 🚌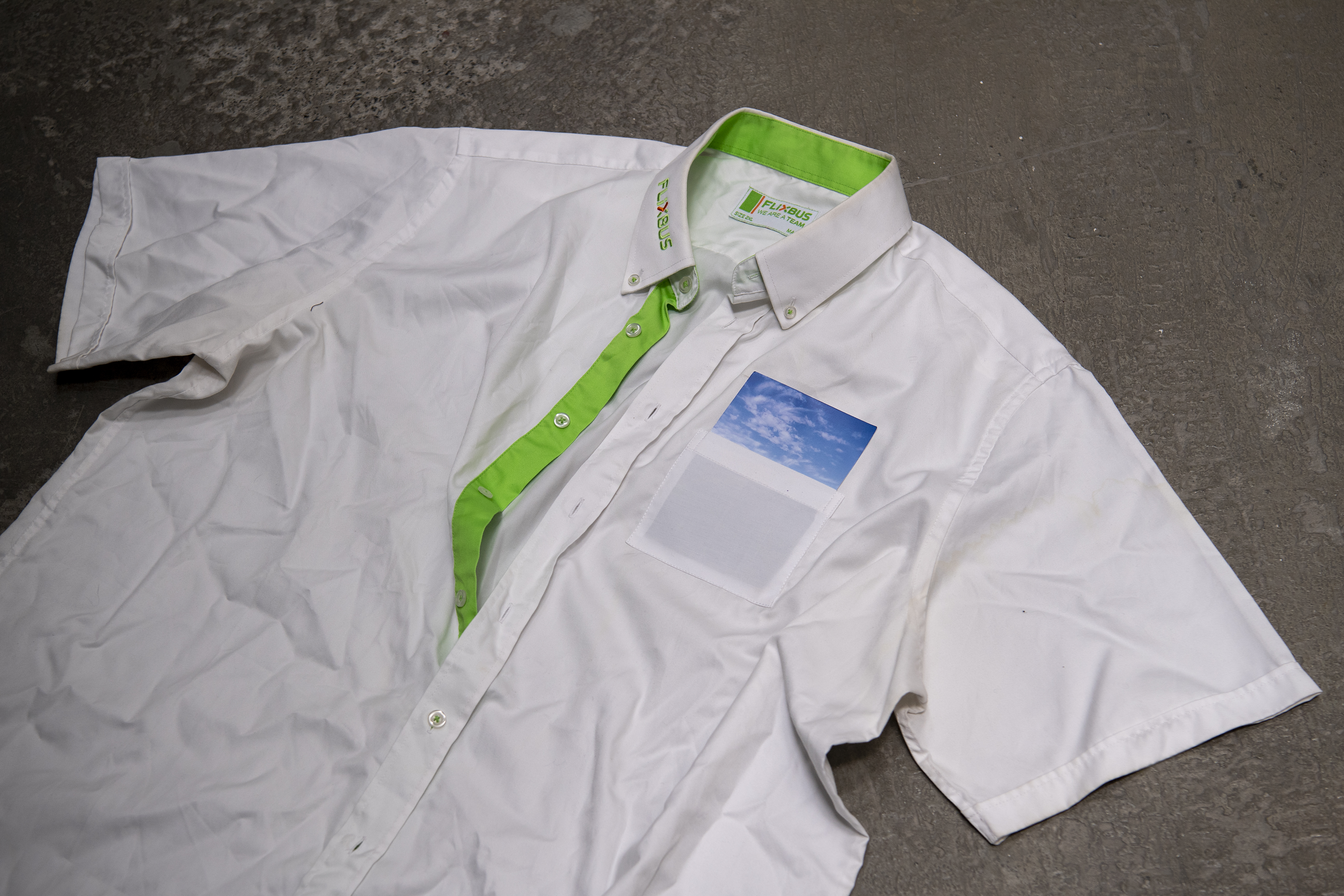 On August 13th, 2019 I took a bus from Venice, Italy to Nice, France.

To get there, I had to take a Vaporetto (Water bus) and get on a bus, a FlixBus traveling from the Northwest of Italy towards the Southeast of France. It was beautiful. My friend picked me up and, over the weekend, I bathed in French-Swiss water, fell in love with green tomatoes (yes, green tomatoes), they tasted like apples and walked around the countryside.

On Thursday morning, I got on the bus. Halfway through the journey, the bus driver commanded an hour break in an Italian city called Genoa. First, he says: "le cinque e un quarto, si parte" and then in English:"quarter past 5, we leave".

Tired, I walked around Genoa. Keeping track of the time, I arrived next to the bus at 5:00 PM. The people on the bus were all seated outside, so I sat with them. I started to video chat with my friend, showing him around and I noticed in my background, that the bus was leaving... Ending the call, I ran behind the bus. The bus continued its journey and all I could think of was my luggage inside that bus. I booked another bus that would arrive 40 minutes later, and reach Venice an hour after my initial bus did.

Upon arrival, I anxiously typed on Google translate:

"Hi, I was on a bus to Venice and we stopped in Genoa and then it left without me. My luggage is still inside and it arrived here in Venice an hour ago, could you please help me find it? Do you have the contact of the previous driver? Please?"

The kind gentleman tried calling the head office but it turned out that like Uber drivers, FlixBus hires people on a freelance basis. They are given the shirt to drive the bus and there's no proper log to account who was the driver at the time.

Upset, I took a sad boat ride to the island, and had a sad walk back home, with slight ease as I didn't have to drag a suitcase across Venetian brick floors.

I emailed the company, filed a complaint, and received a response 14 days later.

2 years, 8 months, and 11 days later, I walk into my neighborhood thrift store and find not my luggage, but the uniform the FlixBus drivers wear while on the job. My luggage is still missing and now in my possession is a bizarre relic of this experience.

I wonder if this was the shirt that belonged to the driver who drove us for 10 hours.

Found uniform, stains, missing luggage, re-make suitcase, postcards, re-make genoa bus stop, photo banner